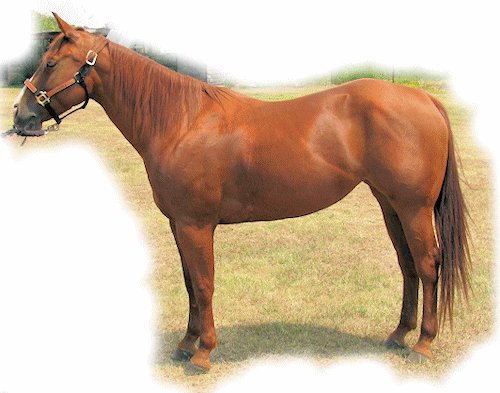 Smartest Sparkle Lena (Sparkles)
We bred a Magnolia Bar / Diamond 2 Bar mare to a Smart Chic Olena / Peppy San Badger stallion to get this really sharp looking 5 year old filly. She has good size and bone, tons of athletic ability, a good mind, and she can really run. She is one of those horses that is so smooth on the pattern she really clocks great. Definitely is going to make someone a really nice horse. Her breeding alone makes her one you want. Couple that with her talent, ability and potential, she is one we want to be sure goes to the right buyer. A bargain at $15,000.
We also have a couple of 4 year old fillies and a 3 year old filly for sale. One of the 4 year olds has been started on the barrels and is progressing nicely. For information on any of these horses, contact:
(806) 290-5352 (806) 282-7054
Sold!!! Jennifer Burgess & Banjo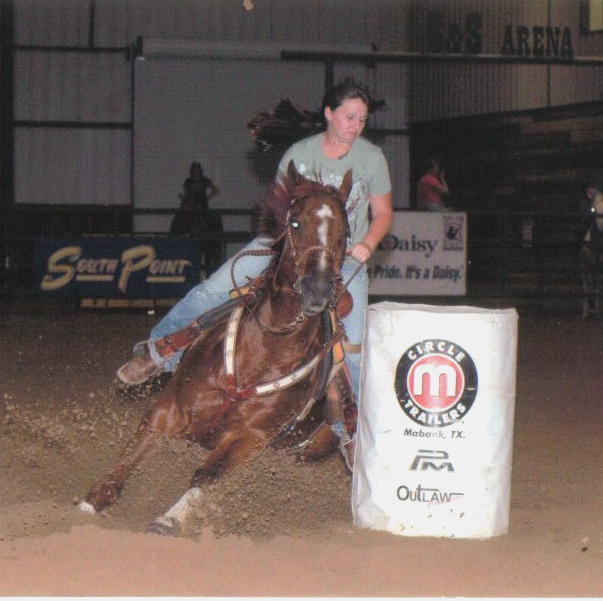 Banjo is a 12 year old rodeo tested barrel horse. He was Jennifer's primary horse until this year and her young hose has come on like "Gang Busters".
Jennifer also has 2 more horses for sale. One is finished and one is well started.
FMI contact Jennifer: (903) 316-6278 or email @ rosies_2002@yahoo.com